Content relationships management
Integration at its best
Vuture partners with the world's leading CRM systems Meeting the needs and requirements of the Professional Services sector. Globally!
Create exclusive experiences for your clients, prospects and partners
Empower your business teams to deliver relevant and timely content
Tailor, automate and report on all your marketing initiatives
Vuture partners with global technology leaders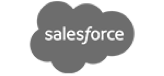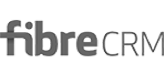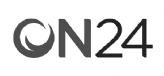 Unlike traditional CRM solutions, Lexis InterAction is built for law firms. So you can transform relationship management and business development.
Accurate and actionable client insights
Capture and track key touch points
Business development activities at-a-glance
Opportunity and productivity to go
Access information in real-time, from anywhere
Make strategic decisions backed by data
Salesforce is the world-leading CRM system, offering a range of cloud-based tools in sales, marketing, apps, analytics, commerce, service, community and IOT. Salseforce allows clients to perform multiple tasks within a proven system.
Contact management
Personalised marketing for B2B and B2C
Connecting communities through resource sharing in the cloud
Cloud based store and commerce management
ContactEase is a CRM email-automation system created by Cole Valley. It helps businesses acquire and retain clients by ensuring they have access to insights on their terms. Easy to use and reliable having operated for many years.
Email campaigns with straightforward container organisation
Re-use and preview emails and templates
Simple point-and-click image and text editor
Drag-and-drop layout editing with a range of dynamic snippets
Multiple form fields enabling you to pick and choose at will
Allows email testing and sending emails to specific or several people
Accurate individual and group reports
Thomson Reuters Elite is a CRM that allows law firms and professional organisations to run all operational aspects of their firms in a straightforward, well-run mobile enabled system.
Built-in workflow and collaboration technology
Conflict checking and records management with personalised dashboards and notifications. Featuring easy-to-use calendar and docket features
Dynamics CRM is Microsoft's own cloud-based CRM system which helps run your business in a plethora of ways. It gives employees uncomplicated tools to enhance their work resulting in a direct impact on the product.
State of the art digital sales technology
A single integrated customer service experience
Find talent, and experience employee growth with integrated LinkedIn tools
Personalise customer experience by mixing online and instore retail
Automated, well-organised project package
Allows you to gather content for cloud-based marketing
Employees can view customer insights
OnePlace is a CRM system tailored for professional services that builds client relations through a cloud-based suite of tools and resources. OnePlace is built on Salesforce™ providing a secure platform for clients who need a centralised CRM solution.
360-degree client information suite
Automated event-management suite
Company profile builder integrated with detailed experience description
Real-time collaboration and communication with employees and clients
Highest level of security
SAP is a CRM system which uses real time and live data to simplify business procedures, giving you the ability to react to real-time issues.
Data organisation tools allow users to manage, store and analyse data
Reliable record of company transactions and ownership information
User-enabled cloud integration
IoT allows devices to connect to the SAP system
SAP's AI combines with human knowledge, providing a streamlined operation
Mobile software supports on the go optimisation
Software to scale of business size
If you don't have a CRM, Vuture provides a secure, centralised location to hold all of your data within Vx.
GDPR compliant
Safe and secure
Real-time data update
Works with standalone applications
Full support
Easy to integrate if you decide on your new CRM
Choosing the right marketing technology partner to integrate with your CRM can be a challenging task.
Our team of trusted advisors can help you navigate through the various questions you should ask and explain to you, in plain English, the process Vuture has designed to ensure a fast and painless integration, for you and your teams.