Tracking & Reporting
Detailed and insightful reports and dashboards crafted to meet your every need.
Your reporting needs, solved.
Understand each visitor's online behaviour and lead with client intelligence
Gain full visibility of your data and insights on a single, straightforward platform
Create and tailor specific reports to share with relevant teams and stakeholders
Track online behaviour and lead with insights
Understand completely how visitors to your site are interacting with your brand.
Learn what your clients and prospects are doing with your e-communications and measure click and open rates, email forwards and prints
Get instant insights from your E-marketing Strategy Dashboard to schedule your communications with clients at the best time, on the right day of the week to enhance your campaign
Take your tracking to the next level with the Premium Company Activity Dashboard and view engagement scores and time spent on the page
Gain full visibility of all your data on one platform
Take full control and make your data work for you and your firm's needs.
The entire depth of your data is accessible for  Emails, Events, Surveys and Payments to give you the tools you need to analyse your data and make informed business decisions
Integrate your Vuture platform with your CRM (or the Vuture platform itself if you do not use CRM) to give you instant access to all client interactions: anytime, anywhere.
One-click Google Analytics integration allows you to deep dive into visitor behaviour and measure ROI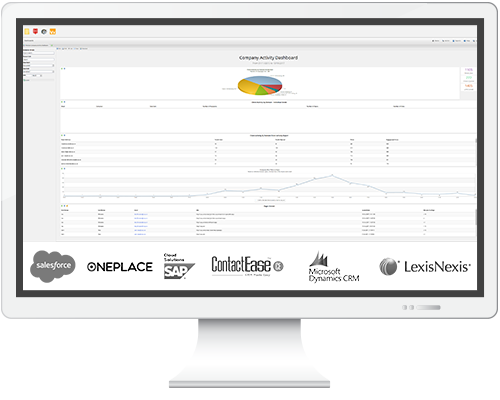 Create and share tailored reports
Data presented in a visual, easy-to-digest manner is just one click away.
Take back control of your data using Vuture Dashboards by gathering data to present and share multi-channel reports based on the specific requirements of the recipient, in just one click
Maximise your potential by creating bespoke reports across all channels so that you and your stakeholders only view key contributing factors relevant to your business goals
Bring your data to life using automated visualisations and communicate increased client value
Vuture partners with global technology leaders